Russia acted swiftly in late July 2017 in retaliating against a decision by the US Senate to impose sanctions against Moscow. Russia's foreign ministry gave the United States a month to reduce its diplomatic staff in Russia to 455 people. That's the same number of Russian diplomats left in the United States at the end of 2016 when the outgoing Obama administration expelled 35 Russians, and seized two Russian compounds. Moscow also announced the seizure of a recreational compound and a US diplomatic warehouse. Moscow's action gives the US little choice but to cut hundreds of personnel. Most of the US diplomatic staff is based in Moscow. Others are in consulates in St. Petersburg, Yekaterinburg and Vladivostok. A day before Moscow's announcement, the US Senate voted 98 to 2 to strengthen existing sanctions as a further punishment against Russia for its annexation of Crimea in 2014. The vote also gave Congress the power to block President Donald Trump from using his veto against the sanctions. The US action and Russia's reaction have brought relations between Moscow and Washington to their lowest point since the end of the Cold War. Diplomatic ties between the two superpowers have been on a downward spiral because of allegations by US intelligence agencies that Russia tried to influence last year's presidential election in favour of Donald Trump. Moscow denies the allegation. Russia's Foreign Ministry says "The adoption of the new sanctions law showed clearly that relations with Russia have become hostage to a domestic political battle in the United States. The new law aims to use political tools to create dishonest competitive advantages for the United States in the global economy. Such blackmail, aimed at limiting cooperation between Russia and its foreign partners, is a threat for many countries and for international business." The Ministry's statement also said that the US action confirmed "the extreme aggression of the United States in international affairs", while Washington "arrogantly ignores the positions and interests of other countries…. counter to the principles of international law."
Russia's president, Vladimir Putin, and his American counterpart, Donald Trump, met for the first time at the G20 Summit in Hamburg, Germany earlier in the month. Each was positive about their talks though their meetings did little to dispel distrust in Washington that Trump is willing to overlook Russia for any part it played in the US vote. Three weeks later the US Senate voted for tougher sanctions, followed by Russia's counter sanctions a day later. Media reports spoke of US officials being shocked at the quickness and severity of Moscow's reaction. However, Russia had already made it clear after President Obama's sanctions that it would respond in kind should the Trump administration impose further sanctions. Ukraine's president, Petro Porochenko, congratulated the US Senate for taking a stand against the "Russian aggressor". Brussels says the new sanctions would hurt energy security for the European Union because they target plans for a new pipeline to bring natural gas from Russia to northern Europe. Berlin says Germany will not accept the sanctions against Russia being applied to countries in Europe.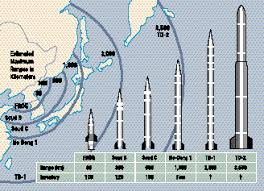 The sanctions also impose financial restrictions against Iran and North Korea. Lu Kang, spokesman for Beijing's Ministry of International Affairs, says "China is resolutely opposed to any measure that harms its interests." North Korea's reaction was more direct. It launched another missile that landed about one thousand kilometres away in the Sea of Japan. The altitude and distance of the test flight prompted international experts to suggest that Pyongyang now has the capability to target cities in the United States. Trump's own actions in speaking out against globalisation, cancelling US participation in the Pacific Trade Agreement, and withdrawing from the Paris Climate Change Accord convey a message of wanting to go it alone rather than honour international agreements. Russia's annexation of Crimea shows that it too is not above challenging international law. North Korea's actions reveal hostility and contempt for international law.
According to the US Senate, the sanctions are also to punish Russia for tampering with US elections, and to serve as a warning not to do it again. However, revelations by Edward Snowden make it clear that the United States is as guilty in using its intelligence services and cyber-capacity for economic and political goals as Russia. The current rounds of sanctions, American and Russian, amount to little more than sabre-rattling in an increasingly high-stakes game. Years of sanctions did little to prevent North Korea from developing its own nuclear weapons. It is natural for a State to pursue its logical interests. However, as Lord Palmerston once said countries don't have friends, they have interests. Through the lens of political realism that means avoiding conflict, and reaching agreements with other States even if it sometimes means turning a blind eye to how they conduct their own affairs. Ultimately cooperation leads to more productive relations than sanctions. The United States, Russia and North Korea have yet to learn that lesson. One can only wonder what the next step will be, and by whom. The clock is ticking.
Tags: China, Europe, expulsions, missiles, North Korea, Russia, sanctions, Ukraine, United States